Different options are available to pay for translation work.
PayPal and 2Checkout

You can choose to pay either with PayPal or 2Checkout. Either option you select, you'll be redirected to the payment processors and guided to make the deposit. It's really simple!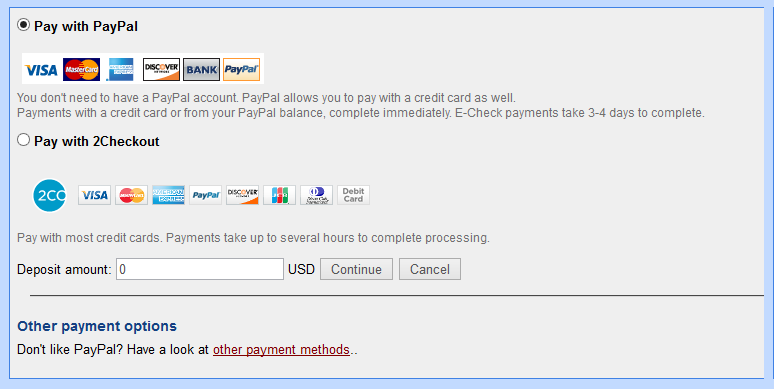 Bank transfer

You can also pay by wire transfer. The transaction will take about a week, depending on the country the bank is located in, and there will be a $26 USD bank fee for each wire. Once the bank indicates the transfer is complete, we credit your account.
Bear in mind that translations won't start until the transaction is complete and the funds are credited in your ICanLocalize account.
How to do it?
Open a support ticket and we'll give you the necessary details to make the transfer.
See how to deposit funds.